Client Reviews
You can see some of my client reviews below: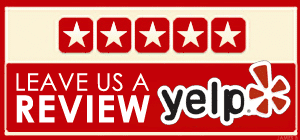 "Hamadi Beloch was the best! He was not only very professional but he was informative, he explained my pressure points and what I needed to do in the future to relief back pains ect. He is the best massage therapist I have encountered thus far. I woke up this morning feeling brand new. :-) I highly recommend Hamadi."
- Renee R.
---
"Hamadi has been one of the BEST therapists to ever give me a massage. I highly recommend his services!"
- Michael W.
---
"Best massage therapist ever! Very attentive, listens to what the client really wants, and pressure is perfect. Definitely booking with him again."
- Jamie W.
---
"Hamadi is a very talented man. His unique attention to detail will have you craving more. He will make you fall asleep too...."
-Angel H.
---
"Hamadi does an awesome job you don't even have to tell him where you may be hurting he will find it on it's own and work to relieve any tension that you may be experiencing."
- Joy M.
---
"Still relaxed, tingling, loosen up, peaceful, tranquil and most importantly free of PAIN! I received the CBD massage and I have never experienced anything like this in my life!!!! While out on medical leave for 10 months I endured 3 days a week of stem, aquatic, strengthening and some massage therapy for my knee. My employer wanted and pushed for me to have a full knee replacement before the age of 30 due to a on-the-job related injury. Thankfully their doctor and mines agreed there was no way they were giving me a knee replacement and would give therapy to help me be functional as possible at least until I was over 30. I did everything, took prescribed tramadol, norco, tyn 3, ibp800, gel injections, and cortisone shots in conjunction with making therapy and doctor's appointments. This tore up my stomach, had me in so much pain before any relief, made me drowsy and when it wore off the pain returned. This was all until Hamadi the owner of Illuminate Touch said he could help me! He told me of the benefits of the CBD cream (I was so skeptical because I don't use marijuana and didn't want to) along with the massage techniques that could be used to give me pain relief. My first massage was in late Feb. 2020 and it was 1 hr on my knee. I have now had a total of six massages last three being full body CBD massages. The full body 120 minute massage I received yesterday and times prior are beyond amazing. He is punctual, understanding when I am running a little late or have to reschedule(without charging a fee), comes to you with massage table, sheets, candles, music, and transforms any area of your home to a spa, leaves your own personal jar of CBD cream after massage for use in between massages, is so humble, agreeable, and professional. I have been free of all medication since March 5, 2020 and I will go nowhere else! Hamadi is worth every penny!"
- Carmen M.
---
"Fresh out of surgery I needed a licensed massage therapist that could come to my home and perform lymphatic massages. I reached out to several businesses via Yelp or their website and he responded promptly offering me an appointment within a day. Understanding the whole Covid-19 crisis I have some patience but in business communication is vital. He provided me with his fee and agreed to come to my home. He would provide everything I would need except for the lymphatic machine. He made it clear he did his work with his hands. I was fine with that. He arrived precisely on time. He was efficient, friendly, gentle and knowledgeable. He gave me so much relief I was crawling through the house before he came and afterwards my friends were commenting on my sudden progress. Thank you Hamadi! I was in a ton of pain before you arrived. I will definitely utilize his services again and I highly recommend him. He even stayed an additional two hours as two of my friends decided to get massages that day as well. We were very lucky his schedule was open. If you want a good massage in the peace and quiet of your own home - this is it."
-Tiffany R.
---
I truly enjoyed my massage! He was very professional & made me feel extremely relaxed & comfortable.
- Latiya M.
---
Hamadi organized a spa day for our family. He did an amazing job, we had the best day! Hamadi has the perfect touch for massaging and he has an excellent esthetician on hand.
- Gwen B.
---
My son is a lacrosse player and has lots of aches and pains and Hamadi was fast to respond to my request and we scheduled a sports/deep tissue massage for the next day. He was on time and did a great job working on troubled areas. We will be booking another massage for after his next round of tournaments! Thank you!
- Stephanie S.
---
I scheduled a massage for my wife and her sister and they loved it. We gonna definitely use him again soon.
-Vernon F.
---
This was by far the most amazing massage I've ever had. I am on bed rest due to ankle surgery and my body began to ache all over. But hunni! Hamadi came and got me right. I will definately be using his services again. Thank you!
-Kenya W.
---
Best massage ever! I've been to high end spas for massages but nothing compares to getting one in the comfort of your own home. Illuminate Touch was very helping with relieving my lower back pain and hip pain. Some much needed stretching was incorporated into my deep tissue massage and I was given instructions on how to treat my issues in the future. I will be a regular client. Booking was easy and the response time was quick. Highly recommend!
-Judith S.
---
He was professional from the moment he walked in. He asked me questions based off the form I filled out so that let me know he had read it throughly and he made sure all of my needs were met. I would book him again.
-Cherrelle M.
---
This experience was amazing! I didn't have to ask for anything during my experience. He knew the right pressure and I will definitely be booking again!
-Brianna C.